SEI was founded in 1982 with the purpose of providing industrial electrical contracting services. We can design and build electrical projects with outsourced drafting, professional engineering stamps, and automation software development and documentation. In addition, we provide "firm quoted" and "cost-plus" or "time-and-material" projects using customer-furnished materials if required, and we can also assist with preliminary budget pricing. SEI furnishes all services and project construction with a warranty, and we have 24/7 emergency services and after hours call response capabilities.
SEI is Proud to Provide Construction Services Including the Following:
Extensive knowledge in explosion-proof and intrinsically safe wiring methods
Non-photographic and photographic infrared surveys , service, and related repairs
Installation of industrial power quality products, power factor improvement, and surge suppression equipment
Installation and service of 15 kV equipment and lower, including splices, terminations, and high potential testing
Yearly requirements for MSHA ground testing with documentation for surface mining
Installation of uninterruptible power supplies and back-up generator systems
Installation of industrial video and data communication network cabling
Installation of enclosed busway and cable tray systems
Installation of industrial CCTV systems and monitoring equipment
Installation, service, and troubleshooting of motor control, AC/DC drives, and electronic soft-start controllers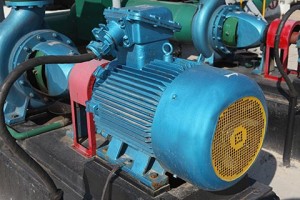 SEI believes that safety on the jobsite is everyone's responsibility, so we require our personnel to take part in weekly Gang Box training sessions and maintain certifications in emergency first aid and adult CPR. SEI is an MSHA approved contractor with Part 46 certified employees. SEI maintains a level of business insurance that meets or exceeds all customer requirements, plus an expanded liability umbrella policy. We have successfully maintained an extensive customer base by providing quality service.
We welcome the opportunity to demonstrate our capabilities and professionalism on your next project. Contact us today at 919-362-0007 to learn more about how we can meet all of your industrial electrical contracting needs.
SEI provides industrial electrical contracting services serving clients in the Triangle Area and throughout Central North Carolina and operates a U.L. Listed panel shop.