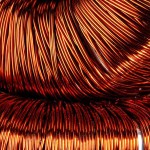 SEI was founded to provide a range of electrical contracting services to the Triangle area and throughout Central North Carolina. We have the ability to complete design-build electrical projects, provide "firm-quoted" or "cost-plus" project services using customer furnished materials if requested, and can assist with preliminary budgeting costs. SEI furnishes all services and project construction with a warranty and has a 24-hour, 7-day emergency call response.
SEI is Proud to Provide the Following Services to the Triangle Area and Throughout Central North Carolina:
We look forward to demonstrating our extensive electrical contracting capabilities and our high standards of professionalism on your electrical next project. SEI is your source for premium-quality electrical installation, inspection, testing, and repair work with a special focus on safety on each job site and achieving full customer satisfaction with every project.
Call us today at 919-362-0007 or contact us to learn more about how we can meet all of your electrical contracting, testing, and inspection needs in Raleigh, NC and throughout Central North Carolina!
SEI provides industrial electrical contracting services serving clients in the Triangle Area and throughout Central North Carolina and operates a U.L. Listed panel shop