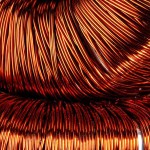 SEI was established with the purpose of providing industrial electrical contracting services. We have the ability to complete design-build electrical projects, provide "firm quoted" or "cost-plus" project services using customer furnished materials if requested, and can assist with preliminary budgeting costs. SEI furnishes all services and project construction with a warranty and has a 24-hour, 7-day emergency call response.
SEI Delivers the Following Industrial Electrical Services in Central North Carolina:
Manufacturer-authorized service center for adjustable frequency drives and electronic soft start controllers
Extensive knowledge and experience with explosion-proof and intrinsically safe wiring methods
Non-photographic infrared surveys, service, and related repairs
Install industrial-quality power products, power factor improvement, and surge suppression equipment
Installation and service of Medium voltage services and equipment; including splices, terminations, and high potential cable testing
Installation, service, and troubleshooting of motor control, AC and DC drives, and soft start controllers
Installation of multiple manufacturers' power monitoring and management systems
Yearly requirements for MSHA ground testing with documentation at numerous above ground mining sites
Assist with the assessment and payback analysis for industrial lighting projects
Installation of uninterruptible power supplies and back-up generator systems
Install industrial video and data communication network cabling
Installation of enclosed busway and cable tray systems
We welcome the opportunity to demonstrate our capabilities and professionalism on your next project. Call us today at 919-362-0007 or contact us to learn more about how we can meet all of your industrial electrical contracting needs in Raleigh, NC and throughout Central North Carolina!
SEI provides industrial electrical contracting services serving clients in the Triangle Area and throughout Central North Carolina and operates a U.L. Listed panel shop