Installing and servicing medium voltage electrical systems in a production facility requires specialized equipment, training, and experience. The SEI staff possesses considerable expertise in working with these systems, and we aim to be your source for medium voltage installation and high potential (HiPot) testing services.
SEI offers Medium Voltage System Installation and Services. High Potential Testing of New Installations up to 15kv and Existing systems up to 25kv for Clients in the Triangle Area and Throughout Central North Carolina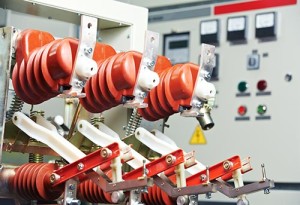 It is recommended that all new medium voltage system installations be tested to ensure that the cabling is properly insulated and configured. In addition, existing medium voltage systems require regular testing to confirm their safety and vitality. At SEI, our specialized high potential testing equipment coupled with our staff's thorough training and extensive experience makes us the perfect choice for all of your high potential cable testing needs in the Triangle Area and throughout Central North Carolina.
We welcome the opportunity to demonstrate our capabilities and professionalism on your next project. Contact us today at 919-362-0007 to learn more about how we can meet all of your industrial electrical contracting needs!
SEI provides high potential testing and delivers industrial electrical contracting services to clients in the Triangle Area and throughout Central North Carolina and operates a U.L. Listed panel shop