SEI is hiring electricians, electrical foremen, and helpers.
Or send your resume to info@sei-sjs.com.
Welcome to SEI, providing onsite industrial electrical contracting services in the Triangle Area and throughout North Carolina since 1982. SEI delivers design-built electrical projects with outsourced CAD drawings, professional engineering stamps, and automation software development. SEI performs "pencil and paper" estimates for all of our contract jobs, estimates that are as individual and unique as our customers.
SEI operates a U.L. Listed Panel Shop.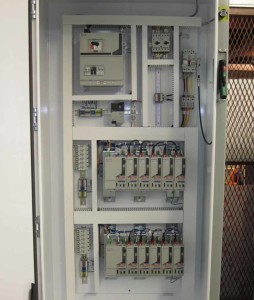 SEI's U.L. Listed panel shop produces competitively priced U.L. 508A open or enclosed and U.L. 698A enclosed industrial control panels. Our panel shop has access to equipment from all manufacturers and can provide multi-unit and OEM assemblies. Learn more about the panel shop's capabilities on our Panels page.
Our client base consists of the following types of manufacturing and industrial plants:
Quarries
Pharmaceuticals
Water/Waste water
Pulp and paper
Rubber manufacturers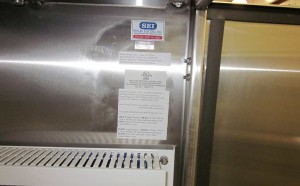 SEI has a comprehensive safety program. We require all of our personnel to participate in weekly Gang Box training sessions and to maintain certifications in emergency first aid and adult CPR. We are an MSHA certified contractor with Part 46 certified and NFPA 70E trained employees. In addition, we maintain a level of insurance coverage that will meet or exceed all of our customers' requirements, along with an expanded liability umbrella policy.
Discover more about us, our panel shop, the services we offer, our 24/7 emergency services, construction services, medium voltage installation and high potential (hipot) testing, and more by browsing our site. We welcome the opportunity to demonstrate our capabilities on your next project.
Contact SEI today at 919-362-0007 to learn more about how we can meet all of your industrial electrical contracting needs.
Visit the Shop