The company was founded by John Shuler as Shuler Electric Inc (SEI) in 1982. In the mid 1990s, Dennis Jones became a minority partner and President of the company. SEI has over 30 years of providing premier industrial electrical services to our clients in Central North Carolina. We are a Better Business Bureau accredited company, a founding member of Associated Builders and Contractors of North Carolina, and a member of the Greater Raleigh Chamber of Commerce. Our high standards of workmanship and professionalism have enabled us to maintain an extensive customer base.
In January of 2013, S J Seabrook Inc purchased SEI. Stacy Seabrook, founder of S J Seabrook Inc, began working with SEI in 1998 as an apprentice. During the first 14 years at SEI Stacy completed his apprenticeship, passed the unlimited licensing exam, and earned his BA in Small Business Management and Entrepreneurship. After three years of ownership a decision was made to change the name of the company to "SEI" in January 2016. Stacy is proud to have fulfilled his lifelong goal of owning his own business in the challenging and exciting area of Industrial Electrical Construction. SEI's long-term goal is to continue providing quality service and support to the industrial sector. SEI's commitment to excellence and improvement has endured.
Quality Service, Professionalism, and Workmanship for Clients in the Triangle Area and Throughout Central North Carolina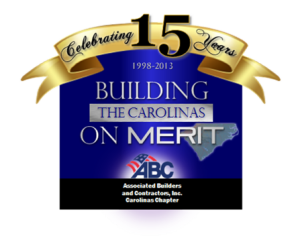 At SEI, we are committed to maintaining the small company mentality with a special emphasis on safety, quality, and customer satisfaction. We strive to support our customers through personal interaction, mutual respect, rigorous employee training, and maintaining good manufacturing practices. Our goal is to persist as Central North Carolina's go-to company for professional industrial electrical services.
SEI operates a U.L.-listed panel shop which provides multi-unit and OEM assemblies using any manufacturer's equipment at competitive prices. We can supply indoor or outdoor enclosures of any material, including painted carbon steel, stainless steel, and fiberglass. We can furnish or use materials supplied by our clients. All of our panels are quality inspected and documented before leaving the shop, and we will ship them anywhere.
Providing Industrial Electrical Contracting Services, Construction Services, and 24/7 Emergency Services
SEI has the ability to execute design-built electrical projects. We can assist clients with preliminary budget pricing and deliver "firm-quoted" and "time-and-material" or "cost-plus" projects using customer-furnished materials, if required. We have vast experience and expertise in installing and servicing high, medium, and low-voltage AC and DC power distribution systems. All of our services are backed up by a warranty, and we provide 24/7 emergency electrical services.
Your Source for Medium Voltage System Installation, Maintenance, and High Potential Testing in the Triangle Area and Throughout Central North Carolina
SEI possesses the equipment, training, and experience required to install and service medium voltage electrical systems. We offer high-potential (hipot) cable testing, which enables us to confirm the viability and safety of newly-installed or existing medium voltage system. Our dedication to customer satisfaction, quality work, and safety makes SEI the best choice for medium voltage system installation, maintenance, and high-potential testing.
Safety First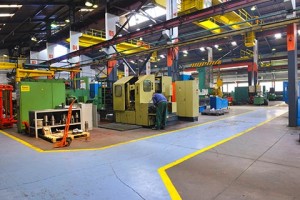 SEI sees safety on the job site as everyone's responsibility. For this reason, we require all of our personnel to participate in weekly Gang Box training sessions in addition to maintaining current certifications in emergency first aid and adult CPR. For our customers' peace of mind, we provide a level of business insurance coverage that meets or exceeds all requirements, and we also have an expanded liability umbrella.
Discover more about our panel shop, the services we offer, our 24/7 emergency services, construction services, medium voltage installation and high potential testing, and more by browsing our site. We welcome the opportunity to demonstrate our capabilities and professionalism on your next project!
Contact us today at 919-362-0007 to learn more about how we can meet all of your industrial electrical contracting needs!
SEI provides industrial electrical contracting services serving clients in the Triangle Area and throughout Central North Carolina and operates a U.L. Listed panel shop